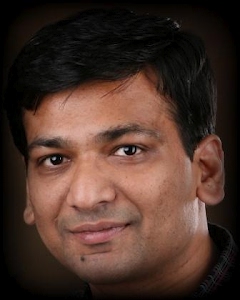 At present, I am enjoying sabbatical :-)
I worked at Amazon, where I developed data models and backend services for customer registration and onboarding in AmazonBusiness.in.
Before that, I was a Senior Software Engineer in Advanced Development Group at Microsoft Research India, where I helped transforming cool exciting technologies invented at Microsoft Research into Microsoft products and services. I worked on mobile application energy profiler (released as battery profiler in Windows Phone SDK 8.0 in Oct 2012, and later an improved version in Visual Studio 2013 for Windows 8), and indoor localization.
Prior to joining Microsoft Research, I worked at IBM Rational Software as programmer and tech lead developing various programming tools: modern Modeling IDE capabilities for Executable Models with UML Action Language in Rational Software Architect and execution and debugging capabilities for its Real Time edition, PurifyPlus for AIX, and a Java memory leak detection tool called Leakbot.
My computer science interests include program analysis & profiling tools, compilers, software development environments, software engineering tools, programming languages and type theory. Of late, I have been curious about machine learning and artificial intelligence.
In a nutshell, I love computer science, and building software systems and programming tools; I still program, and I unabashedly confess that I am just a programmer.
I grew up in the industrial town of Kanpur (India) at the bank of river Ganga. I received my B.Tech. in Chemical Engineering (with minor in Computing) from Indian Institute of Technology, Kanpur in 1996, and a Masters in Computer Science from University of Wisconsin - Milwaukee in 2001.
I find solace in computer programming, bliss in Hindi poetry, solitude at high altitudes in Himalayas, and humor in personal finance choices.